SEE WHAT YOU MADE ME DO!
IT'S ALL YOUR FAULT! again!!

Well, actually, I'll take SOME of the blame as, after all, I'm proud of the results.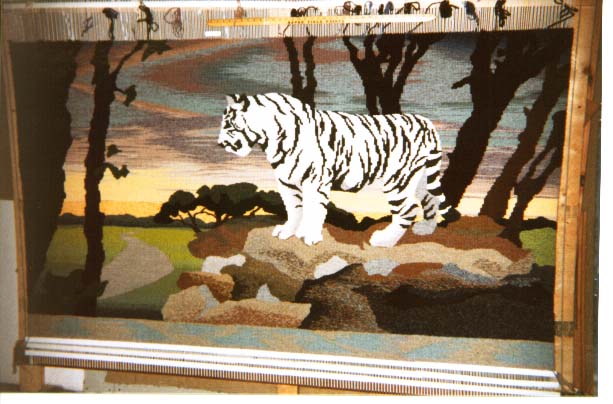 This is the handwoven tapestry, (((((((((updating on May 10 , 2014)))))))))))
A TIGRESS N TEXAS
4 x 7 1/2 feet.

Designed
and orchestrated by
Leslie Kiser

Woven by tapestry students and instructor/designer,
friends,
and casual passers-by
at Woolenworks in Mckinney, Texas.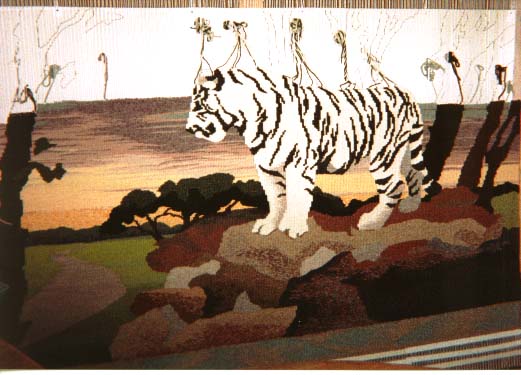 To continue click below,


A RARE CREATURE PORTRAYED IN A RARE MEDIUM